With experience installing and supporting all major Operating Systems, Michael-Clarke Company is able to solve most of your system problems right over the phone.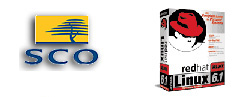 We'll work with your IS manager or your
office manager to resolve an issue or
determine if any further action is required.
Annual Telephone Support is available for $2500.00 a year or on a
"per incident" basis at $165.00 per hour. (15 minute minimum)

*Please have your support number available when calling.

*If you do not already have a support agreement, a credit card
number will be necessary to connect you to a support specialist.